Professional Teeth Whitening in White Lake, MI
We all know that coffee drinking and smoking can stain your teeth, however there are so many other factors that can lead to a dull, yellow smile. Food particles are naturally attracted to a tooth's enamel by a certain protein. Over time, teeth actually become more absorbent and vulnerable to staining from food and other substances. The darker tissue of your teeth, the dentin, can become exposed as the outer layer of enamel is worn away by the effects of aging as well. Our smile's whiteness fades over time, and while this is a natural process there is something we can do to reverse these discolorations and to get your teeth instantly whiter.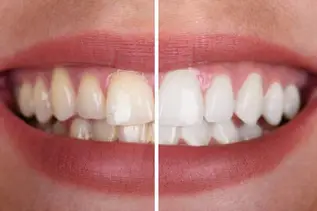 So what are my options?
While there are plenty of over the counter whitening options, here at LeVasseur Dental Care, we offer two much more effective options for getting the whiter smile you desire: in-office whitening treatments and take-home whitening trays.
Teeth whitening gels always contain an active ingredient such as hydrogen or carbamide peroxide. Over-the-counter whitening gels don't contain as high a percentage of peroxide as our system because Opalescence Go is only distributed by dentists. Of course, as you can imagine, this means that you'll get faster and more visible whitening results when you get teeth whitening from us.
We will provide you with custom-fitted trays that come pre-filled with the whitening gel. These trays will be brought home with you and worn anywhere from 15 minutes to one hour per day for 5-10 days. We will provide you with a recommended schedule to follow to pursue your brighter, whiter smile!
We also offer single-tray trials to give you an idea of the process!
Interested in our teeth whitening options for a whiter smile?
Call LeVasseur Dental Care in White Lake, MI at (248) 698-2220 today!